In Memory of Myron Robbins Jr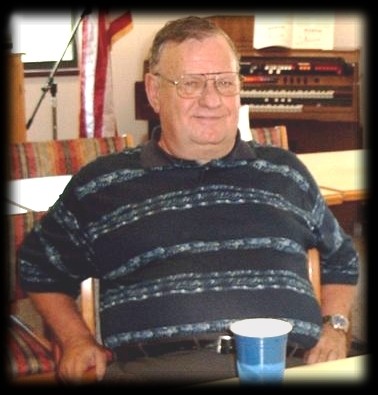 On Monday, May 26, 2003 my family and I were saddened to learn of the sudden death of my brother, Myron Robbins Jr, at his home in Kokomo, Indiana.

Born near Sheridan, Indiana in 1936, Myron was the oldest of five children born to Myron Sr and Irene Robbins. He was retired after a long and illustrious career with Indiana Bell, and found continued enjoyment serving as a substitute school teacher, as well as contributing to his memberships with groups such as the Elks Lodge, VFW and many others.
Myron was one of the most generous, caring people I knew. He loved people, and thrived on doing things to help others. He had a strong sense of patriotism and right-from-wrong, and tried to make a positive impact with everything he was a part of, whether it was family, business, or politics. He dearly loved his family, and spent much of his time and resources to help them in every way he could.
Without exaggeration, Myron was loved and admired by hundreds of friends, family and acquaintances who had come to know his caring and compassionate heart over the years. He will be greatly missed by all who knew him. He is survived by his wife, Gail, and his four children, Jeff, David, Dan, Julie (and grandson, Brian) along with their families and several grandchildren.
For me, personally, I regret that I lived so far away (in California) from my brother and didn't have many opportunities with him during recent years, but I especially enjoyed a two-week visit I had with him and Gail in Kokomo just last year. Due to the fact that he was nearly 17 years older than me, and married and moved away when I was very young, I never had many extended periods with him over the years. Those two weeks in May of 2002, were the longest and most personal moments I ever had with my older brother, and I will treasure them always.
| | | |
| --- | --- | --- |
| | | |
| | The photo above, from 2002, is the last known photograph of me together with my brother, Myron Jr, along with other members of my family. We were gathered at the Baker's Corner home of Dad and Mary Elizabeth. (All my siblings were present, except my sister, Helen.) Pictured from left to right: My sister, Barbara Hiatt; my wife, Jerri; Our dad, Myron Robbins Sr; my daughter, Angie; our stepmother, Mary Elizabeth; my brother, Myron Jr; my sister, Joan Heine; myself, Dale Robbins. | |
Although he held it quietly for the most-part to himself, my brother also had a sincere faith in God. He would often send me emails that would attest to his thoughts and his faith. In one of his last messages I received some weeks ago, he shared a web link to a poem that he had found to be especially inspiring. As I went back and reread the rhyme, it became obvious to me that this was an expression of his own faith... and perhaps a lasting, final testimony to his trust in his creator... confident that his Savior, in the words of the poet, "is here with me, above the branches of that tree."

Below are the words to that poem, "Only God Can Make," and further below is a copy of the actual web site, along with it's lovely graphic images, that served as an inspiration to Myron. I trust that it will also be an inspiration to you, as well as a lasting tribute to the heart and faith of this good and decent brother, son, husband and father.
-- Dale A. Robbins
May 2003

"Only God Could Make"





On the hill
above my place...
There stands in
majesty and grace,
With branches spread
above the lake...
A tree, that only
God could make.

He makes it rain to water flowers.
He sends warm and gentle showers.

A rainbow ...  
He makes the
flowers' colors
bright,

When rain is done,
and flowers fill,
I take a walk up
to that hill,
To watch the magic
o'er the lake:

And makes them bloom, to my delight.

...only God could make.

I take the path, when
day is done...
To watch the magic
setting sun.
The painted sky, my
breath will take.

With beauty only God could make.  

When I have
to leave that tree,
I know that God will
follow me...
 
Down the path,
I make my way,
Praising Him for
each new day
And for the wonders
I partake...

And keep me safe as I
walk down -
I feel His presence
all around.

In days that only
He could make.

And when each new day has begun,
I'll see His wonderous rising sun,

And know that He is here with me,
Above the branches of that tree.